Wayfarers 100k
From the Beacons to the Solent
Where:
       Inkpen Beacon, Combe Gibbet
When:

 

       Saturday 9th July 2022 @ 06:00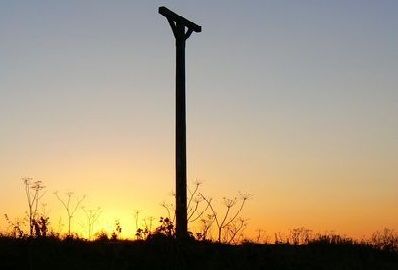 Finish:       Fort Widley, Portsmouth


Cutoff:       9:30 PM (15½ hours)

Entry:         £74 (+£2 if not UKA Affiliated)

                     






The Run
Your challenge: 

On one of the longest daylight Saturdays in 2022, you have 15hours 30minutes to cover the 100km from Inkpen Beacon to Fort Widley near Portsmouth.  
Race it, or join our pacer/guide who will be running at around 6-hour marathon pace, slowing towards the end.
Starting high up on the top of the Beacon by Combe Gibbet with its huge views across the Berkshire countryside, you'll run on trails and road - following the well signposted Wayfarer's Walk all the way to Fort Widley - high above Portsmouth with views across the Solent to the Isle of Wight - in time to see the setting sun.
Entry is limited to just 50 people, and every finisher will receive a one-off personally named engraved plate and a finishers T-shirt.


The Course:
You will follow the Wayfarer's Walk which is well signposted with disks and large green post plates. This is mostly trail with some sections of hard gravel, grit, grass, fields, road. The course crosses many roads over its 100km and these are not marshalled.  
The aid station checkpoints are located at: 
Watership Down             19km    Cutoff 08:30
A30 crossing, Dummer  36km    Cutoff 11:15
Abbotstone Down           52km    Cutoff 13:50
A272 crossing, Hinton    68km    Cutoff 16:00
Droxford Village Hall      80km    Cutoff 18:00
Denmead                       90km    Cutoff 19:45
At each aid station there will be first aid kit, water, squash, coke, some savouries, sweets, cakes and fruit. Anyone dropping out at an aid station or failing the cutoff will be transported to the finish after the aid station closes.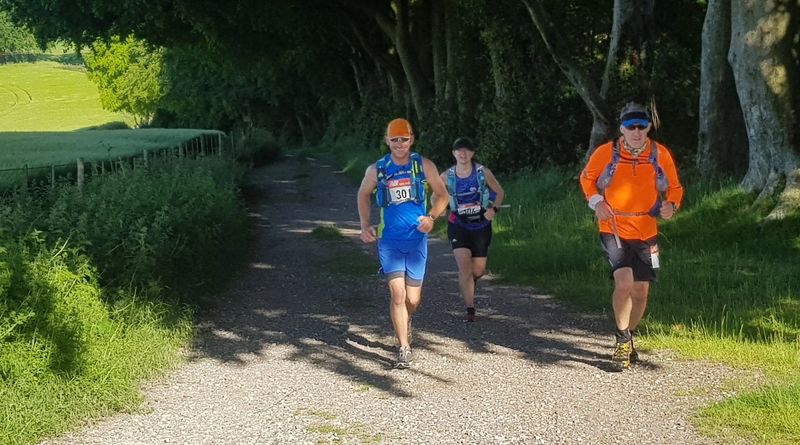 There is transport available from the finish location to the start - before the race.  This will leave Fort Widley by 4:30AM. You may book this with your race entry for an additional £16.
Tracker: You will be provided with a GPS tracker which you must keep with you at all times. 
Map:       Have a copy of the route map (preferably on digital device, but paper is acceptable)
Phone:   Fully charged at the start with RD number in memory.
Drinks:   Water containers to hold at least 1 litre
Food:      Sufficient for you for the 100km run. 
Dry top: Waterproof top


Any earpieces/headphones worn must conform to those permitted by the UKA rules for road races.
You may have a support crew who may meet you only at specified locations along the course. You may have a buddy runner join you for the last one or two 10km legs only.


The course follows the line shown below:




Look! It's nearly all downhill...



There are trophies for 1st, 2nd and 3rd male and female.





Medical cover is provided by a roving first-aider who will be moving with the midfield throughout the race.
Permit:         TRA permit TBA


Race run under UK Athletics rules. No dogs, minimum age 20.