Winter Cross Ultra (50km & 70km)
Location: The Meon Hall, Meonstoke, SO32 3NP  
Tuesday, 28th December 2021
Races both start at 07:30   
Finish by 4:00PM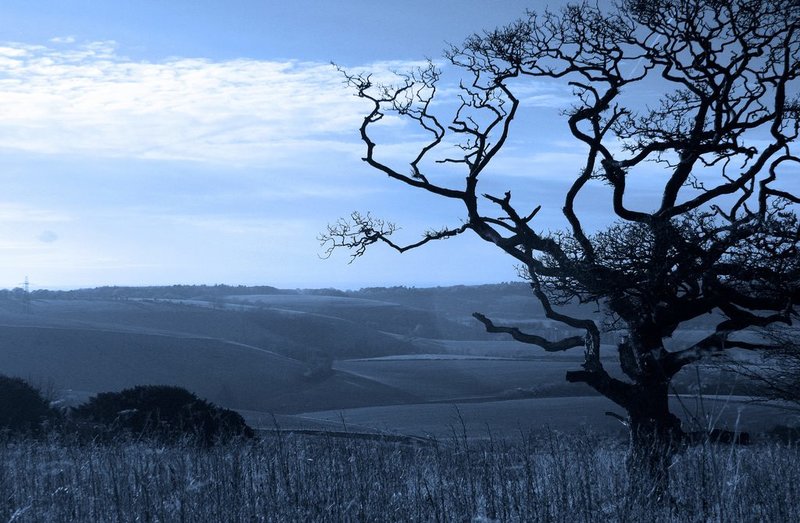 Blow away the Christmas cobwebs with four out and back legs of different terrains and challenges awaiting you on the Winter Cross Ultra (three legs on the 50km).  
The challenge is to start and finish within the time from dawn till dusk on one of the shortest days of the year. 
Aid stations are roughly every 10km with drinks, food and other emergency kit.
Awaiting you at the finish is a bespoke medal and event T-shirt made specifically for this event, plus some warm refreshments.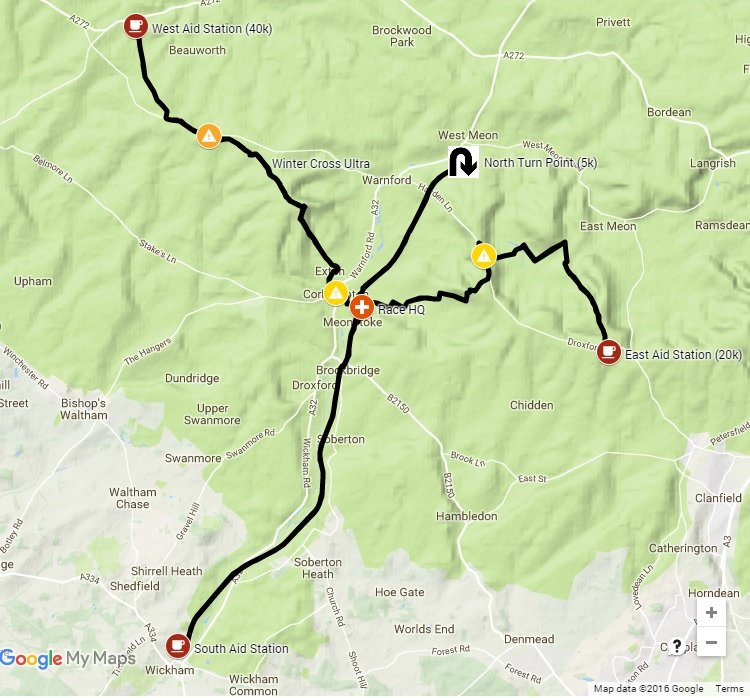 Course:  The course legs are run in the order of N-E-W-S 

North (9k with 8k being off-road) mostly flat, easy on gravel/chippings. Out and back on the old railway line, just to get you warmed up before the serious stuff begins.  Drinks and food as you pass by the HQ.
East (21k with 16k being off-road) is probably the toughest with two significant hill climbs and a smaller one on the outbound leg. Follow the signs along footpaths and lanes to join the South Downs Way at Winchester Hill, and stay on the SDW until near the Sustainability Centre for the next checkpoint and aid station. 
The sun should be low in the sky and climbing as you pass over the hills, and on a clear day, your views will be spectacular across the Solent to the Isle of Wight.
Head back to the HQ and aid station.  The run back is easier - only one major uphill in this direction!
West (21k with 12k being off-road) is varied and interesting. Whilst not having the views of the East leg, it passes through the picturesque villages of Meonstoke and Exton to join the South Downs Way heading through farms towards Winchester. One good climb sees you onto the Downs, and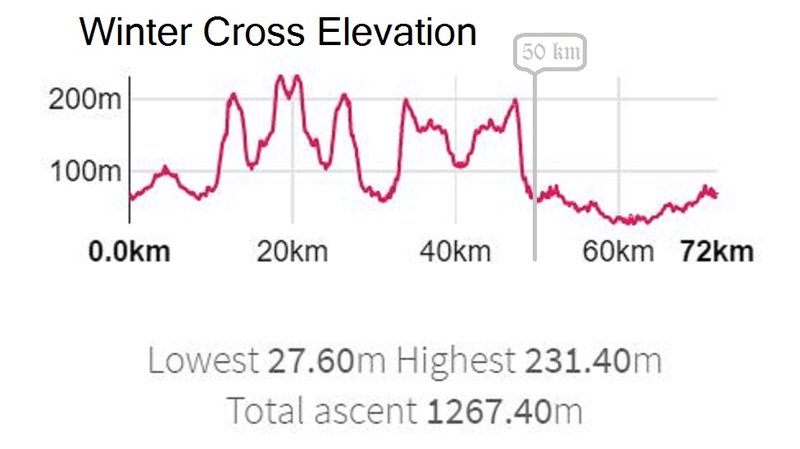 passing a second pub along the way you'll have a gently undulating run to the aid station and turn point at Holden Farm. 
Again, your run back should be easier than on the way out, and if you are on the 50km, the finish awaits back at the race HQ.
South (21k with 20k off-road) mostly flat and straight on gravel/chippings.  Out and back on the old railway line, no navigation, just follow the Meon Trail for 10k to your last checkpoint and aid station with its drinks and food to set you up for a "quick" 10k back to the finish.
Please note: Whilst the road sections are on minor country roads, be aware that the roads are not closed to traffic.

The cutoff (at approximately 30km) for starting the western leg is 1:00PM.
The cutoff for starting the southern leg (final leg of the 70km only) is 1:30PM. Any 70km runner timed-out or retiring at 50km will be included in the 50km results, but not eligible for a trophy.
Navigation: The course will be signposted to the railway line trail (north and south) and to the South Downs Way (east and west).  There is no need to take a paper map, but if you do wish to carry one, then Ordnance Survey OL3 (Meon Valley) is the one to have.  
You are however advised to have the google map of the course open or saved on your mobile phone.  It is by far the easiest way for you to get back on-course in the unlikely event that you have strayed off-course.
This link opens a new window with a Google map of the course: Winter Cross Ultra Map
You might like to follow written course directions with distances and approximate times (at 11min/mile pace)
If you want to be properly familiar with the route before race-day, please join us on one of recces that we will run in early December.  News of these will be on our Facebook page.


Terrain: The route has some technical challenges with slippery descents on chalky tracks, perhaps with loose stones and grassy slopes that can be slippery when wet.  This is not a generally muddy route, but there are a few short sections (mainly on leg 2) that can become muddy following persistent rain, but no section should be deeply muddy for any great distance. 
The vast of the course is firm trail, grass, concrete and some tarmac.  
The entire route should be runnable (hills permitting), and there are very few stiles or gates to slow you down.  
This is a running event, not intended to be a mud-fest or an obstacle course.
Cows: Most of the course is fenced - trail, road or byway.  There is one short field section that occasionally has cows, but are unlikely to be there in mid winter.
Gear: Take sufficient warm and waterproof clothing as the weather dictates. Make sure you have reflective strips on show. Footwear is advised to be trail shoes with medium tread definitely no running spikes. You are advised to carry your own water containers to top-up at the water stations, and a mobile phone with the Google map link already opened. Also, unless you have particularly good vision in low light, please take some sort of torch - particularly towards the end of the day. You can pick this up from Race HQ as you pass through at the end of leg 2.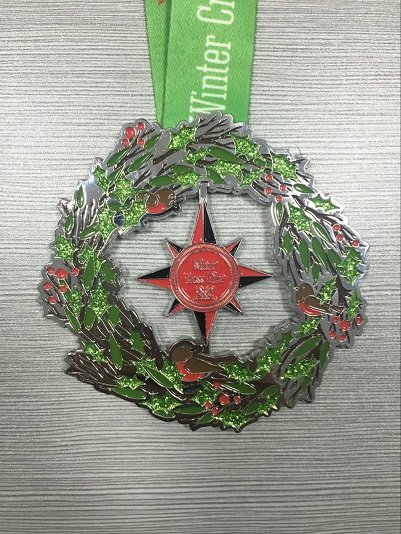 Bling: At the finish, you will receive the bespoke Winter Cross Ultra medal and Winter Cross Ultra T-shirts.
Prizes

 in both races:
Trophies are awarded to 1st 2nd and 3rd Female and Male.
Age group awards to first V40, V50 and V60 Female and Male.
---
Medical cover provided by a third party specialist with a first-aider at base plus a paramedic out on course in a 4x4 vehicle.
Races run under UK Athletics rules.  
No dogs. Minimum age 20.
TRA permits: TBA (50km) and TBA (70km)