Meon Valley Marathon
Location: The Meon Hall, Meonstoke, SO32 3NP
Sunday, 4th November 2018
Race starts at 10:00
Finish by 4:30PM
Fully marked, good quality trails with views and hills

Chip-timed start and finish

Aid stations every 7k and well stocked

Bespoke one-off event finisher's medal

Results on Runbritain and texted to you
The marathon is back!
On a revised course, with over 600 metres of elevation gain, this is challenging runs along on country lanes, trails and grass.
Challenging, yes, but rewarding too, with fabulous views over the beautiful Meon Valley and across to the Isle of Wight - before a fast descent back into the valley as you head for the finish.

You can take your time to enjoy the occasion, but we ask that you plan to finish by 4:30PM and we may ask you to retire or take a shorter course if you are running out of time.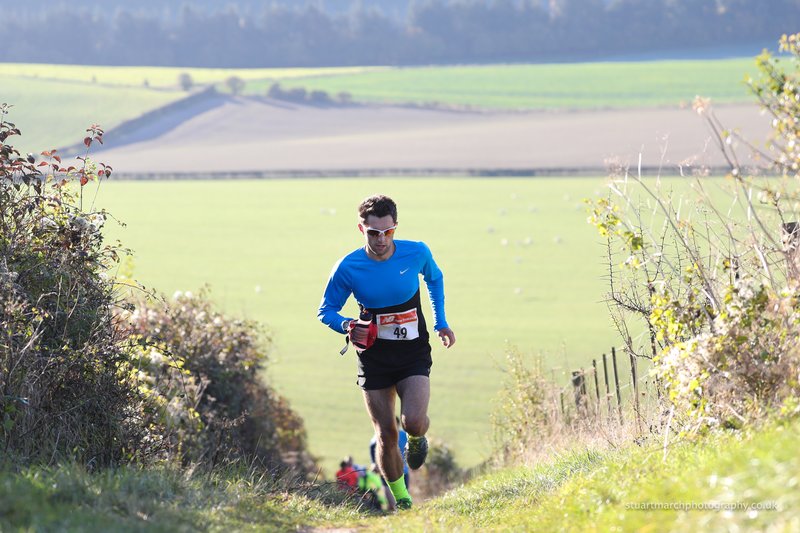 Course: The route is fully marked with signs and frequent repeater tape and multiple water/feed stations along the way every 4 miles or so. There are expected to be around 200 entrants in the race, so there will be plenty of people around without it being busy.

The terrain is approximately 70% off-road.
Whilst the road sections are on minor country roads, please be aware that the roads are not closed to traffic.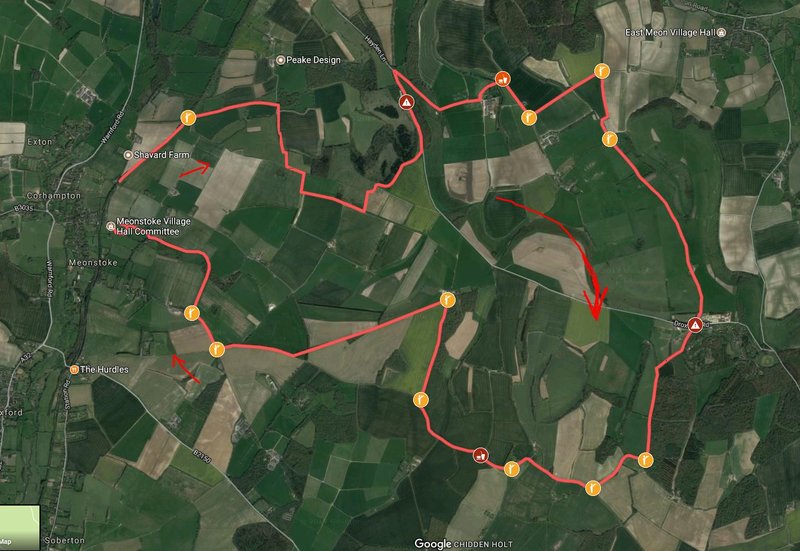 Navigation: A Google map of the course will be available when the route is finalised. The image to the right is the half marathon course from 2017 which will form the first half of the route.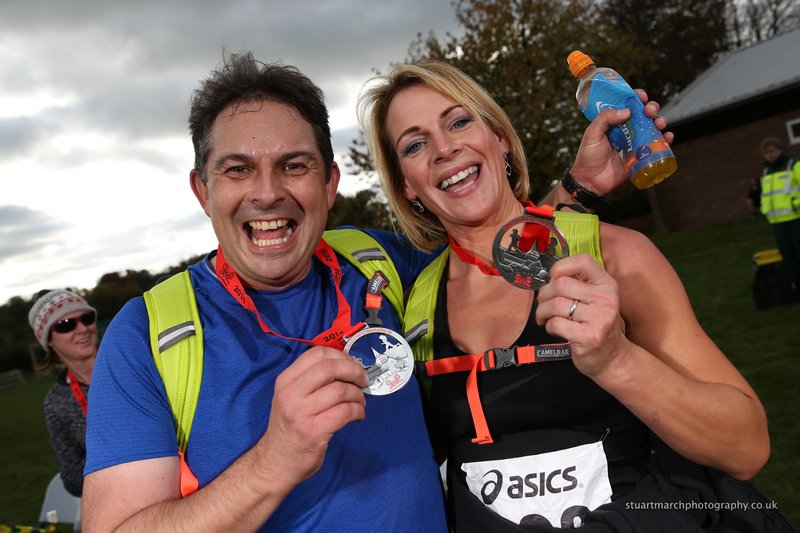 Simplified maps of the course will also be available on the day, but if you want to be properly familiar with the route before raceday, please join us on one of recces that we run in September and October. News of these will be on our Facebook page.

Terrain: The big climb to Winchester hill is sometimes muddy in November, and on the descent at a coup[le of miles after, there may be slippery sections on wet grass. The entire route should be runnable, and there are very few stiles or gates to slow you down.
For your continued reading...

- Jack Oates, the last Marathon winner posted a race report
- A very descriptive excellent blog by Kasia Lubo
Gear: Take sufficient warm and waterproof clothing as the weather dictates. Footwear is advised to be trail shoes with medium tread - not suitable for running spikes. You are advised to carry your own water containers to top-up at the water stations, and a mobile phone with the Google map link already opened.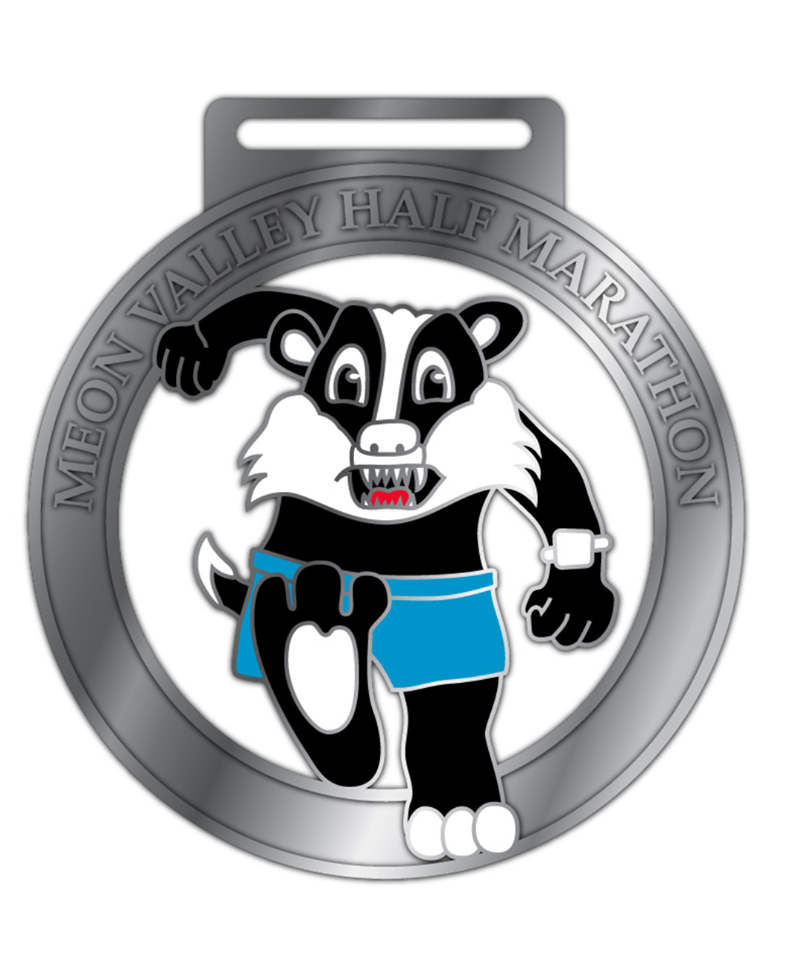 Bling: At the finish, you will receive the bespoke Meon Valley Marathon medal and refreshments will be available. The medal shown is the 2017 one for the half marathon.
As always, there will be a new design for the new year.
Prizes

:



Trophies are awarded to 1st 2nd and 3rd Female and Male.
Age group awards to first V40, V50 and V60 Female and Male.
Team prize for first team/club to have three people finish.
Medical cover provided by a GB EMS with medical crew at base plus a paramedic out on course in a 4x4 vehicle.
Races run under UK Athletics rules.
TRA permit: TBA