Gravel Hill 5 Foxy Technical T-Shirt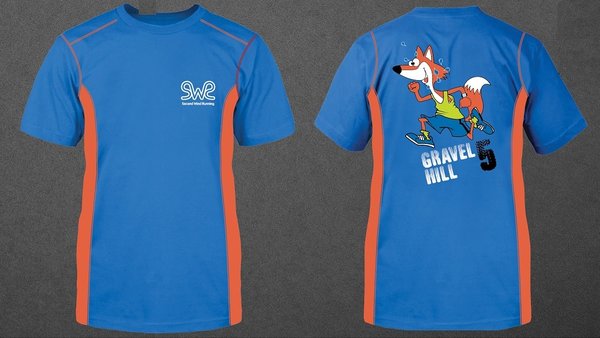 Gravel Hill 5 Foxy Technical T-Shirt
Only for entrants of Gravel Hill 5!
For those who missed out on ordering a T-shirt at the time of race entry...
Gravel Hill 5 Foxy Technical T-shirts are ideal for mid-temperature running - in blue with an orange vented side panel designed to keep you cool.
They come in XS, S, M, L, XL, XXL and are sized as you would expect them to be.
Please indicate the name(s) of the runner(s) already entered and we will ensure that you receive your T-shirt vouchers at registration.